Press Releases
ATE - the latest
New ATE BrakeCenter concept allows garages to offer more products and services
Modules will be added to include VDO electronic products and VDO diesel repair service

Different modules can be combined as needed

Continental TrainingCenter offers practical training courses
Frankfurt, October 15, 2013. Brake service partners can now have broader repertoires. Continental, one of the world's leading automotive suppliers, has expanded its ATE BrakeCenter concept. Besides including everything that independent garages need as brake service specialists, the new modules now cover additional areas of Continental's portfolio for the automotive aftermarket.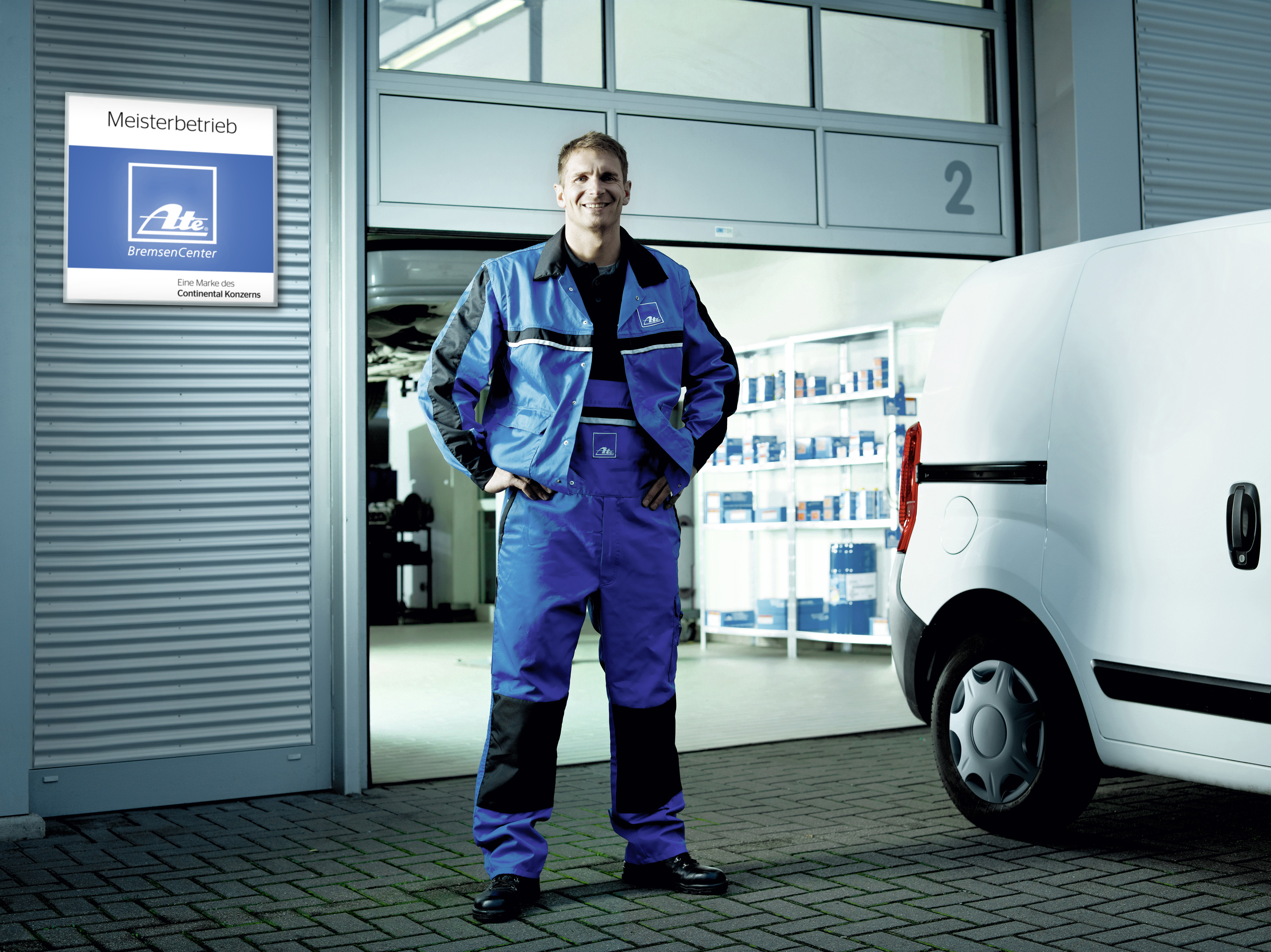 The range of products and services is extensive: branded replacement parts in OE quality, first-hand expertise, tools and equipment for professional work and all the necessary advertising and presentation aids. The ATE BrakeCenter now also offers all of this for product areas like VDO electronic components and the VDO diesel repair service. One big advantage of this extension: workshops can now cover a major part of their requirements for expertise, replacement parts and wear parts from a single source.
Depending on their individual needs, partners can put together product areas and register for participation according to the modular principle. For example, a workshop can specialize exclusively on brakes – as in the past with the ATE BrakeCenter – or it can expand its expertise to include electronics and diesel repairs. "In any case we have strengthened the position of our partner garages with a broad spectrum of services," says Bert C. Lembens, head of Continental Sales Services. "When offering their services to drivers, garages can now specialize in areas of their choice.
After an authorized partner has become a specialist, it must stay up to date. This is where the Continental TrainingCenter comes in. Its practical training courses have a modular structure and are continually updated to reflect changes in practice and automotive technology. And if technical problems still arise, a garage can always make use of the hotline services. "Here is where the new ATE BrakeCenter concept is so important," explains Lembens. "Besides having high-quality replacement parts and tools, garages must have first-rate know-how. That is what wins the confidence of customers who need service." Modern vehicles increasingly are equipped with complex high-tech components, and the demands have become much more rigorous when it comes to maintenance and repair. The diesel pumps and diesel injectors contained in common-rail diesel systems are an example. For its partners who focus on this area, Continental not only wants to ensure that spare parts are available at short notice, it wants to provide the knowledge required for repairing these systems efficiently and at low cost.
The design of the new ATE BrakeCenter will reflect the fact that it is more than just a brake supplier. The famous name will stay the same, but the visual relationship with the Continental brand will be markedly strengthened. From exterior signs for garages to professional marketing material, the design will emphasize the connection with the Continental Group. "This visual message was very important to us," says Lembens. "Continental is well known for its OE expertise, and we want our partner garages to benefit from it."
Campaign to visit garages
To make this new concept better known on the market and to strengthen ties with garages, Continental employees will be visiting existing ATE BrakeCenters throughout Germany this fall. Garages that are interested in the system will find all the information they need at the ATE Webpage.