ATE BrakeCenters
The Continental workshop concept
Start with first-class service
The freedom to achieve more
Do you want to offer your customers more performance? We'd like to help you achieve that! As an ATE BrakeCenter and part of the Continental workshop concept, you can use the competences of the Group and position yourself as a genuine service expert. Since we offer different modules, you can exploit a truly comprehensive expertise for your workshop – and not only that of ATE, but of Continental Electronics as well.
You can also be assured of high sales for your operation, because brake services alone will account for a third of all your maintenance and repair work. This means you can offer your customers all the advantages of an independent workshop, but also benefit from your partnership with solid and renowned brands. However, you still remain independent and can also continue to market your other workshop services.
Selected specialists
How much safety is necessary? The answer is as much as possible! That's why we have only bestowed the title of partner operation to very special workshops which we support and promote. This gives drivers a place where they are really well cared for – and the service companies can secure their future in the best way possible.
Services for our partner workshops
High-quality branded replacement parts
First-hand expertise in brakes and repair
Professional training courses
Professional tools and equipment for skilled work on brake systems
Intensive support from workshop professionals
Technical BrakeCenter hotline, with competent contact partners to answer your questions
Newsletter with the latest tips
Eye-catching indoor and outdoor presentation aids to give your workshop a professional appearance
Access to Continental's know-how, including information from the Continental electronic components and Continental diesel repair service fields
Become an ambassador for ATE
As an ATE BrakeCenter, you represent our brand and as such, you must meet certain criteria:
You run a certified vehicle repair operation with at least four employees and you are not tied to any other brand
Your workshop is located at a strategically favourable site and has well-lit, friendly workshop spaces, plus enough space for a new service workplace
You are willing to use our recommended workshop equipment: a brake roller tester, two vehicle lifts, suitable diagnostic equipment and the special ATE-recommended tools for testing, maintaining and repairing brake systems
You will give preference to the use of ATE replacement parts in order to provide a high-quality brake service to your customers
You and your employees are willing to participate in continuous further training
5 steps to becoming an ATE BrakeCenter
Contact us or one of our direct sales partners on PartnerFinder
In an initial discussion we will establish whether or not your operation meets the relevant acceptance criteria and, if applicable, which prerequisites still have to be put in place
If your company meets the acceptance criteria, you will be visited by an ATE BrakeCenter specialist. He or she will go through our checklist together with you. The results will then be used to propose the design and equipping of your operation and your participation in preparatory training courses such as the ATE BrakeCenter basic training
Once all of the preparations have been completed and the relevant personnel have participated in an ATE brake training course, we will sign your contract
As soon as you receive your welcome package and have completed your individual exterior design, you are an official ATE BrakeCenter partner!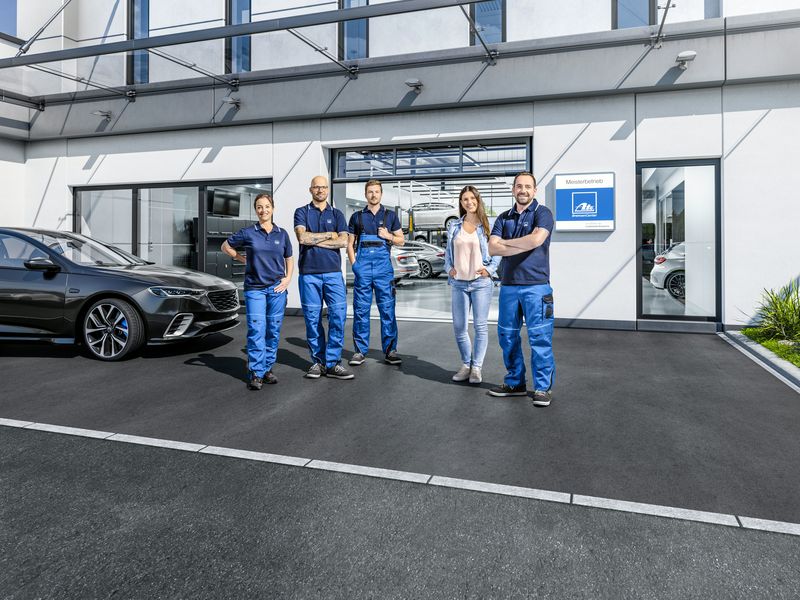 ATE BrakeCenters for motorists
When it comes to your safety, do you opt for first-class quality? Then the ATE BrakeCenter is the right place for you! Our partners are trained specialists and passionate about what they do – and that's a very decisive advantage when it comes to an important safety system in your car.