ATE Catalogues
Finding instead of searching
An entire catalogue of catalogues
There are more than 10,000 articles in the program – and up to 80 new parts are added every month. We try to provide you with all the brake replacement and wear parts you could ever need! New vehicle models or versions appear on an almost daily basis – and as the leading manufacturer of braking systems, we cover them too.
We want you to find what you're looking for quickly from our huge range on offer and that's why we compiled very different catalogue categories:
First-class data quality – confirmed by the "CertifiedSupplier" seal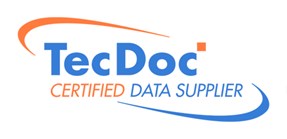 Our catalogues are also an integral part of our commitment to high-quality standards. At TecDoc we have been awarded the seal of "CertifiedSupplier". This award is given to companies which are outstanding in dealing with customer queries and which evince first-class data quality.
However, despite the great care we take, errors can go unnoticed. This is why all information is provided without a guarantee of accuracy. Claims for compensation based on the information in our catalogues cannot be recognised. The right to change designs is reserved. If our documentation makes reference to the vehicle manufacturer's spare parts number, this is only for purposes of comparison.