Press Releases
ATE - the latest
ATE Partners World Cup Year Campaign
ATE is launching the German campaign

"Vom Meister. Für Meister."

(English: "By champions. For champions."

)

in April.

Partner companies can take part in the ATE Championship, collect virtual points and win attractive prizes.

During the campaign, there will be a weekly prize drawing. The grand prize winners will get to enjoy a VIP weekend in Wolfsburg including a German Soccer League game.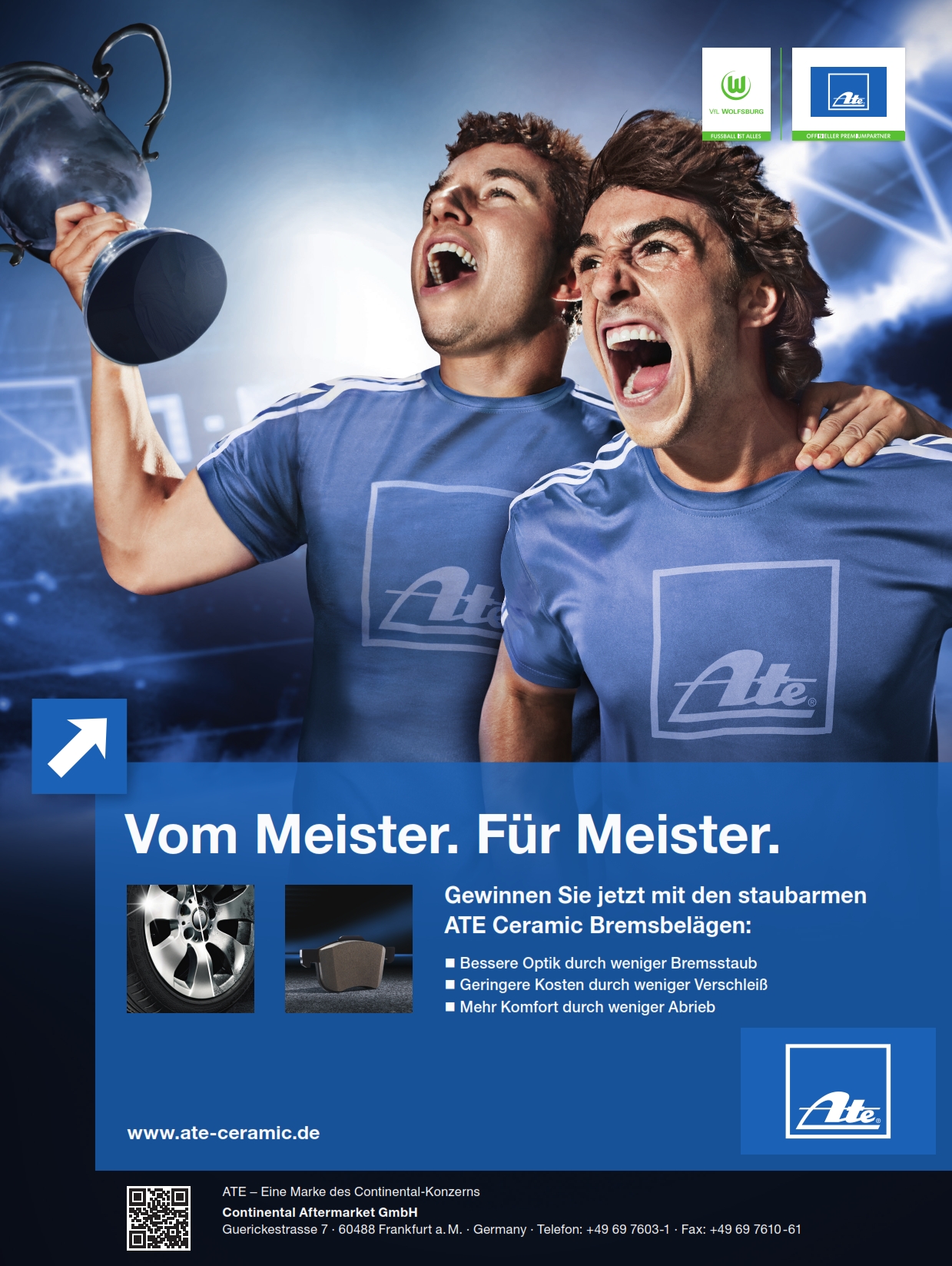 Frankfurt am Main, May 9, 2014. Soccer madness has rolled around again this year. Germany is caught up in the fever, which is why ATE has launched their sports-themed campaign "Vom Meister. Für Meister." (English: "By champions. For championsˮ), highlighting their sponsorship of VfL Wolfsburg. As in every year, ATE will provide its partner workshops with a new, high-quality package of advertising materials. It includes a countertop mat, a poster, product flyers and a flyer dispenser. But the brakes specialist hasn't stopped at soccer-themed advertising materials: it's also launching the virtual ATE Championship. The contest functions like a sports league: workshops can collect points and whoever has collected enough by the end of the campaign to qualify for the finals gets a chance at the grand prize. Among other prizes, the best ATE BrakeCenters will be eligible to win three VIP weekends in Wolfsburg, including hotel, a visit in the car city and three places each in the ATE box for a VfL Wolfsburg game.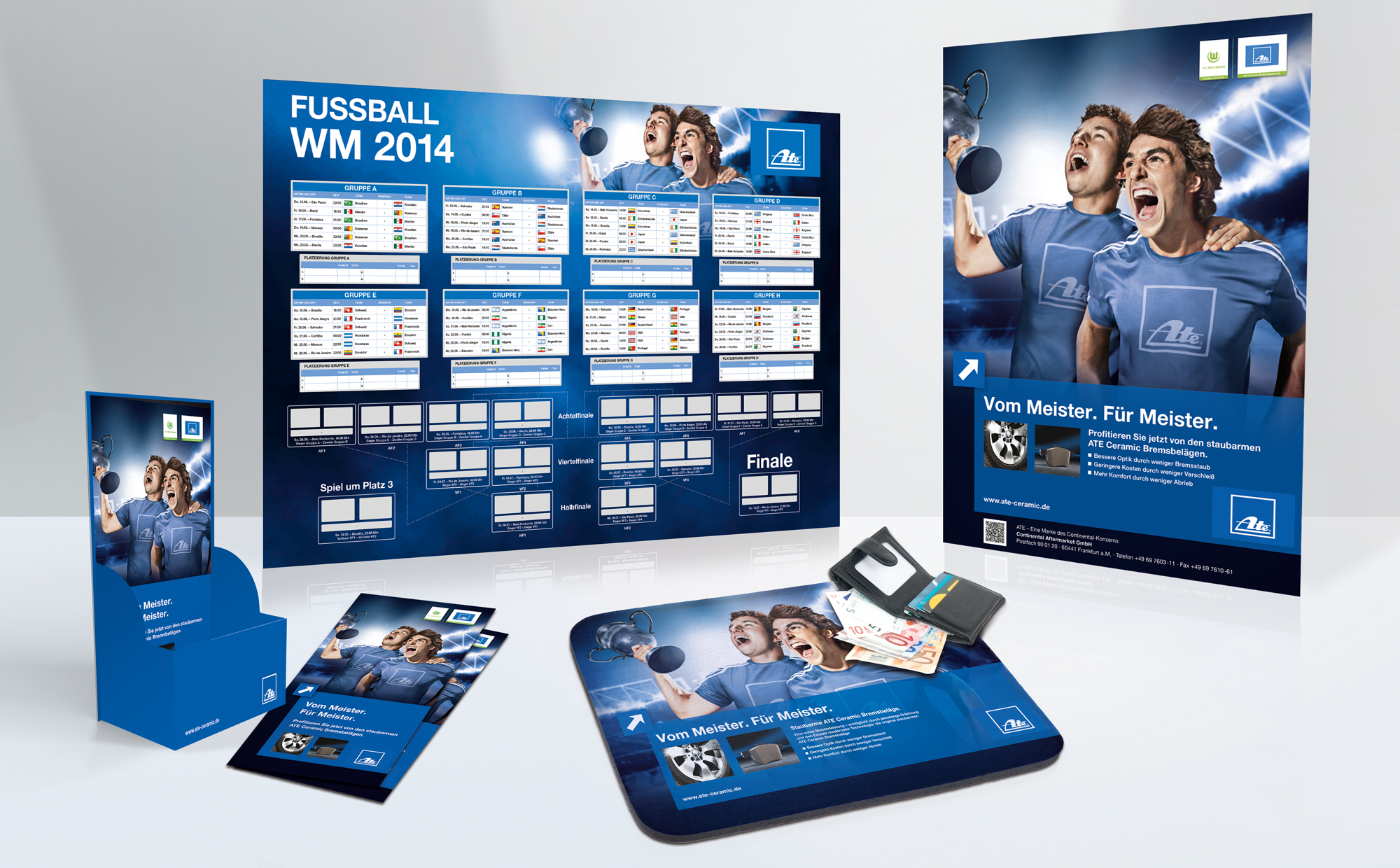 In addition to the grand prize, there is also a mid-campaign prize for the best ATE partners: a grill package containing an original Weber grill, a foosball table, a keg of beer, an ATE grill apron, a copy of the Grill Bible and an ATE branding iron. Every week smaller prizes, such as VfL Wolfsburg soccer balls and ATE tools and advertising materials, will be raffled off among all participants. There are different possibilities for the workshops to get active and collect the points needed for the ATE Championship: verifiable purchase of ATE products; taking advantage of services such as the training courses at the Continental TrainingCenter; downloading the ATE app; or registering for the Continental Aftermarket newsletter. Workshops that upload ATE Championship photos to the interactive community will receive additional points.
Workshops approved for participation will be notified in the first half of the year and will receive an individual access code to the ATE Championship website. Quick registration brings rewards: the first 50 ATE BrakeCenters to register will receive an advertising package.
You can also follow the ATE campaign on ATE's Facebook page (www.facebook.com/ATE ), where all ATE fans can win attractive prizes.