Press Releases
ATE - the latest
Safe Braking Even in Icy Cold Conditions – Continental Brings a New Brake Fluid to the Automotive Aftermarket
ATE Super DOT 5.1 premium brake fluid now available
Outstanding viscosity, even at -40°C
Longer replacement intervals thanks to a high wet boiling point of 180°C
Schwalbach, June 4, 2020. The technology company Continental is supplementing its portfolio of ATE brand brake fluids for the automotive aftermarket with a new premium product in OE quality – ATE Super DOT 5.1. Combining a high wet boiling point with excellent flowability (viscosity) even in very cold operating conditions, this brake fluid is a state-of-the-art technological product. "More and more leading car manufacturers are either using DOT 5.1 class brake fluids or are about to use them," says Johannes Both, the program manager responsible for hydraulic brake products at Continental. "We have responded to this market change at an early stage in our product range for the automotive aftermarket, ensuring that independent workshops will always have manufacturer-recommended brake fluids available." Workshops can now order ATE Super DOT 5.1 from wholesale sources. All Super DOT 5.1 container sizes have the new ATE brake fluids design, which will be gradually introduced on all brake fluid containers.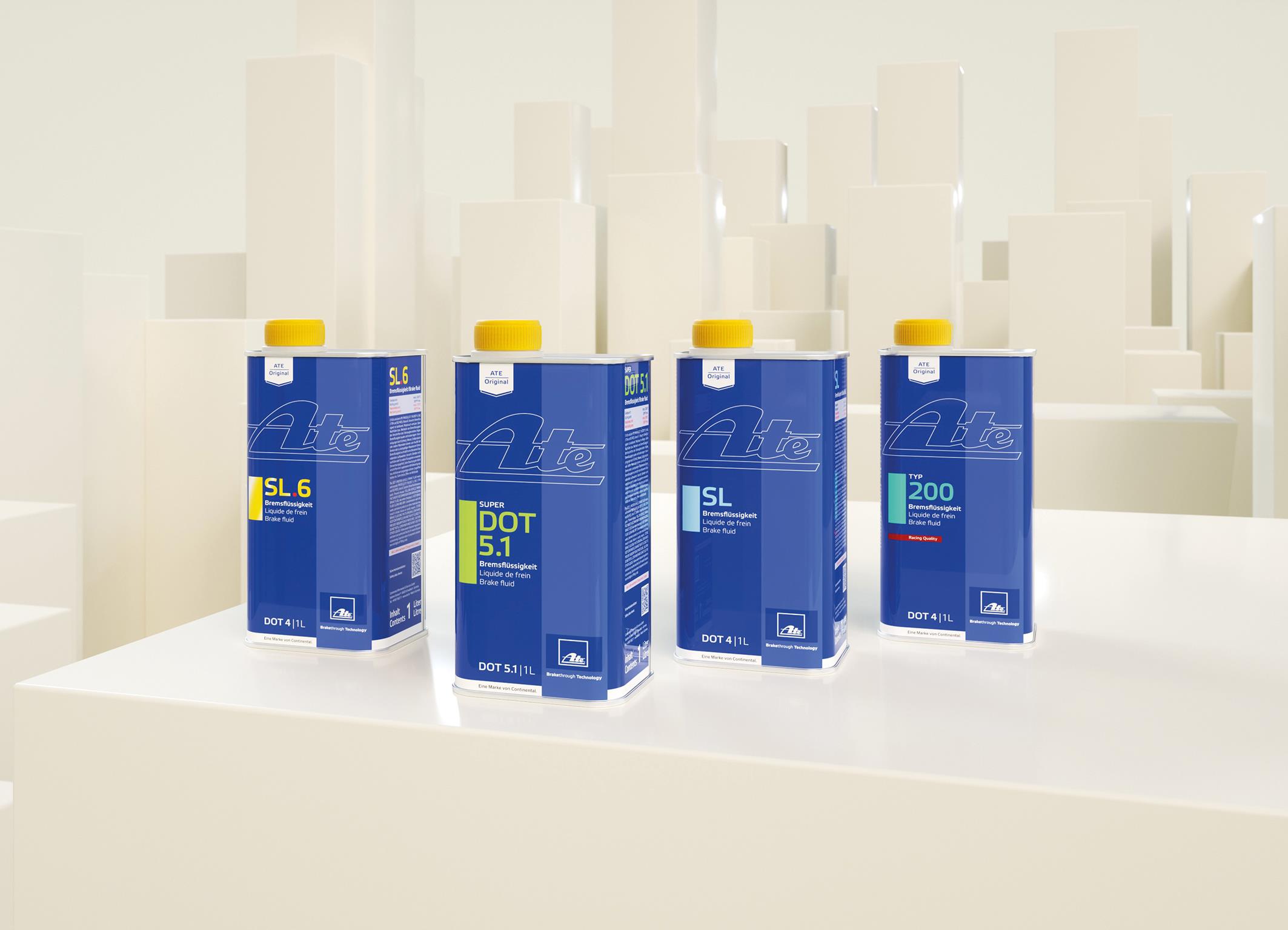 Setting new technological standards
The new premium brake fluid from ATE sets technological standards. It combines a high wet boiling point of 180°C and outstanding viscosity at very low temperatures, something that previously available brake fluids could not achieve. With a maximum of 750 mm²/sec. at -40°C, the viscosity values of ATE Super DOT 5.1 even exceed those of ISO Class 6 – well above the specifications for DOT 5.1 class brake fluids. This is why "Super" was added to the product name. Thanks to its low viscosity, ATE Super DOT 5.1 enables driving safety systems to react quickly even in extremely cold conditions. The high wet boiling point ensures the best possible functionality under high brake loads – and also a longer replacement interval, because ATE Super DOT 5.1 only has to be changed every three years.
ATE Super DOT 5.1 complies with international specifications. It is available in the familiar metal cans in 1, 5 and 20 liter sizes. Important: ATE Super DOT 5.1 is a glycol ether-based brake fluid. It must never be mixed with silicone-based DOT 5 class brake fluids.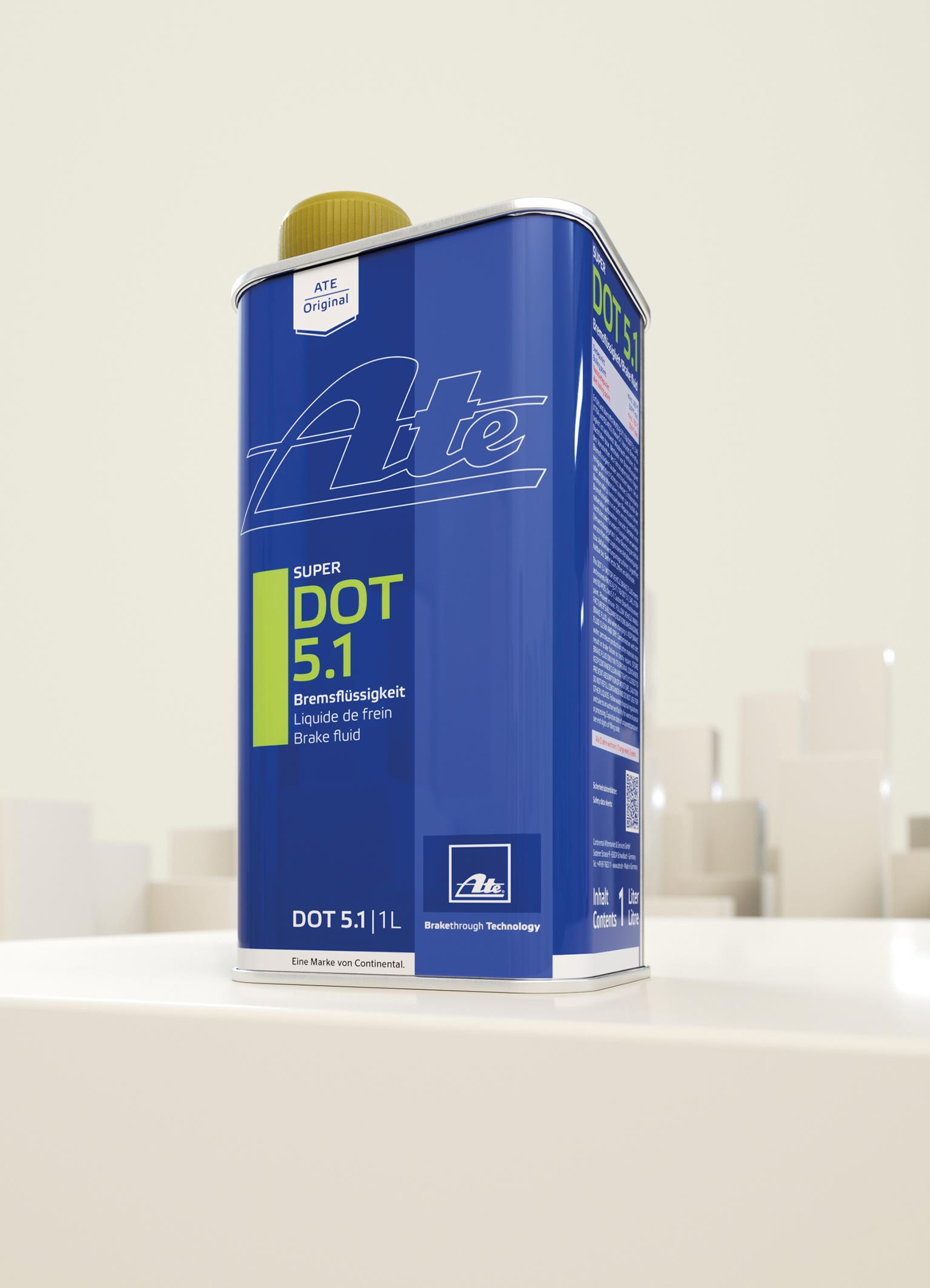 Workshops get a complete system from one source
Continental recommends that brake fluids always be changed in accordance with the manufacturer's instructions – and that the brake fluid recommended by the OEM is used. The technology company provides a complete system for workshops from a single source, ranging from high-quality brake fluids to testing & service equipment and disposal systems.
Contact:             
Christopher Schrecke
Head of External Communications
Continental
Business Area Vehicle Networking and Information
Business Unit Commercial Vehicles & Services
Sodener Straße 9
65824 Schwalbach
Germany
Phone: +49 6196 87 1605
christopher.schrecke@continental.com
Downloads