ATE brake discs
for Mercedes Benz
Always one step ahead: the aftermarket solution from ATE
In 2016, ATE came out with a brake disc for the front axle in the C-Class, making it the first company in the independent aftermarket to offer an alternative, comparable in quality, to the patented two-piece Mercedes Benz brake disc. Since that time ATE has continually expanded its product range. It now offers a solution for the rear axle and for cars in the E-Class series.
Yet another milestone: the two-piece brake disc
We're not standing still. We've now also developed a special two-piece brake disc for models in the Mercedes AMG series. Consisting of a drum and a friction ring, it is specially designed for high-performance vehicles in which the brake disc has to absorb a great deal of kinetic energy. The brake disc for the front axle covers high-performance models such as the Mercedes AMG C43 and E43, and the CLS and GLC.
Continuous development
Brake discs are also available for the E-Class models A238, C238, S213 and W213. The patented one-piece solution for the C-Class was further developed to this end and now covers the models in which the original Mercedes-Benz disc is fitted as original equipment. And something else is new: The included fixing screws are now made of synthetic material instead of metal to protect the discs during installation.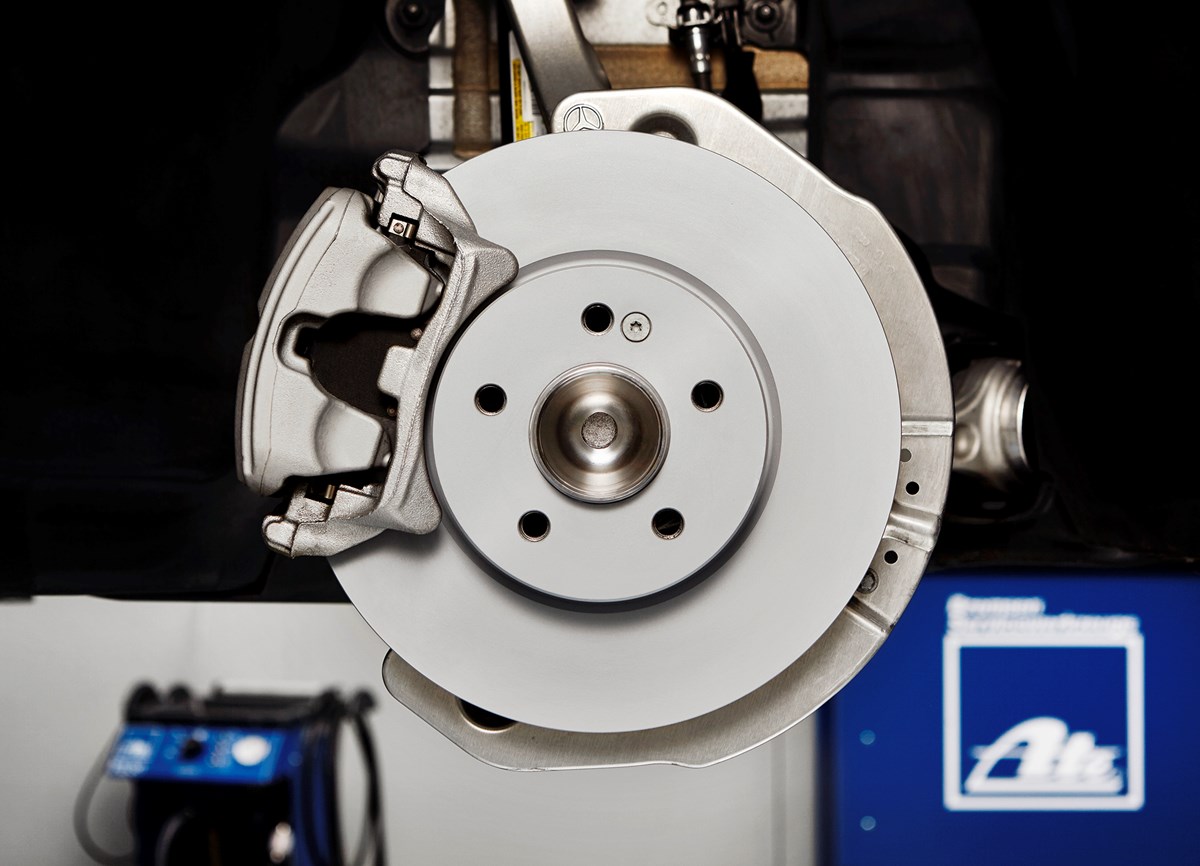 Officially certified as a replacement part
Although the ATE brake disc differs in design from the two-piece Mercedes Benz brake disc, it meets or exceeds the OE brake disc in terms of technical characteristics. The ECE certificate signifies that it can be used without restriction as a replacement, and this has been officially confirmed by the responsible authorities.
Naturally with ECE
In November 2016, ECE Regulation 90, which already applied to brake pads, also came into effect for brake discs in newly registered models.
ATE welcomes this development because customers can now be sure of having OE-quality products.
As ATE meets this requirement anyway, almost all ATE brake discs already have ECE R90 certification. This also applies to the new models for Mercedes Benz.